We have set off on our journey headed to Austin for SXSW by bus and train. So far the trip has been a blast. Starting Saturday, we boarded an Amtrak Boston to New York then a Boltbus New York to Washington, DC. The Boltbus driver was extremely nice and let me take a photo with him. Our next leg involves a trip by bus from DC to Knoxville and then Knoxville to Nashville.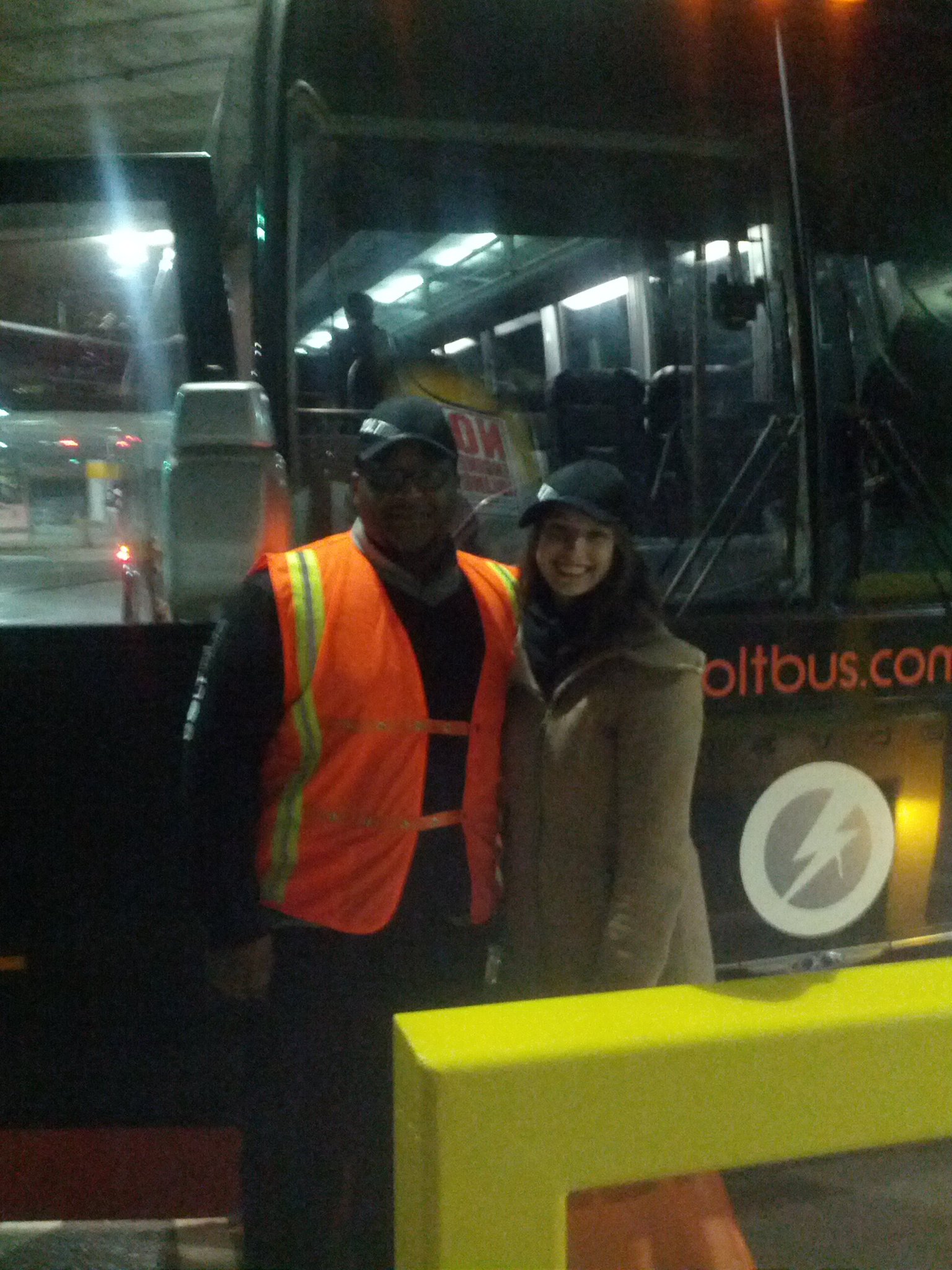 In DC we gave away some Boltbus gear and visited a delicious Ethiopian restaurant. We met some interesting people. After dinner and drinks in D.C. we boarded the overnight Megabus to Knoxville.
The overnight trip was surprisingly comfortable since I was able to get a spot on the top of the double decker in the very back which allowed me to sprawl out across 5 seats. Absolutely amazing necessity when sleeping on a bus. That morning we woke up in Knoxville which is an amazing city and far surpassed our expectations. The city had a lot of charm and almost felt like we were going back in history.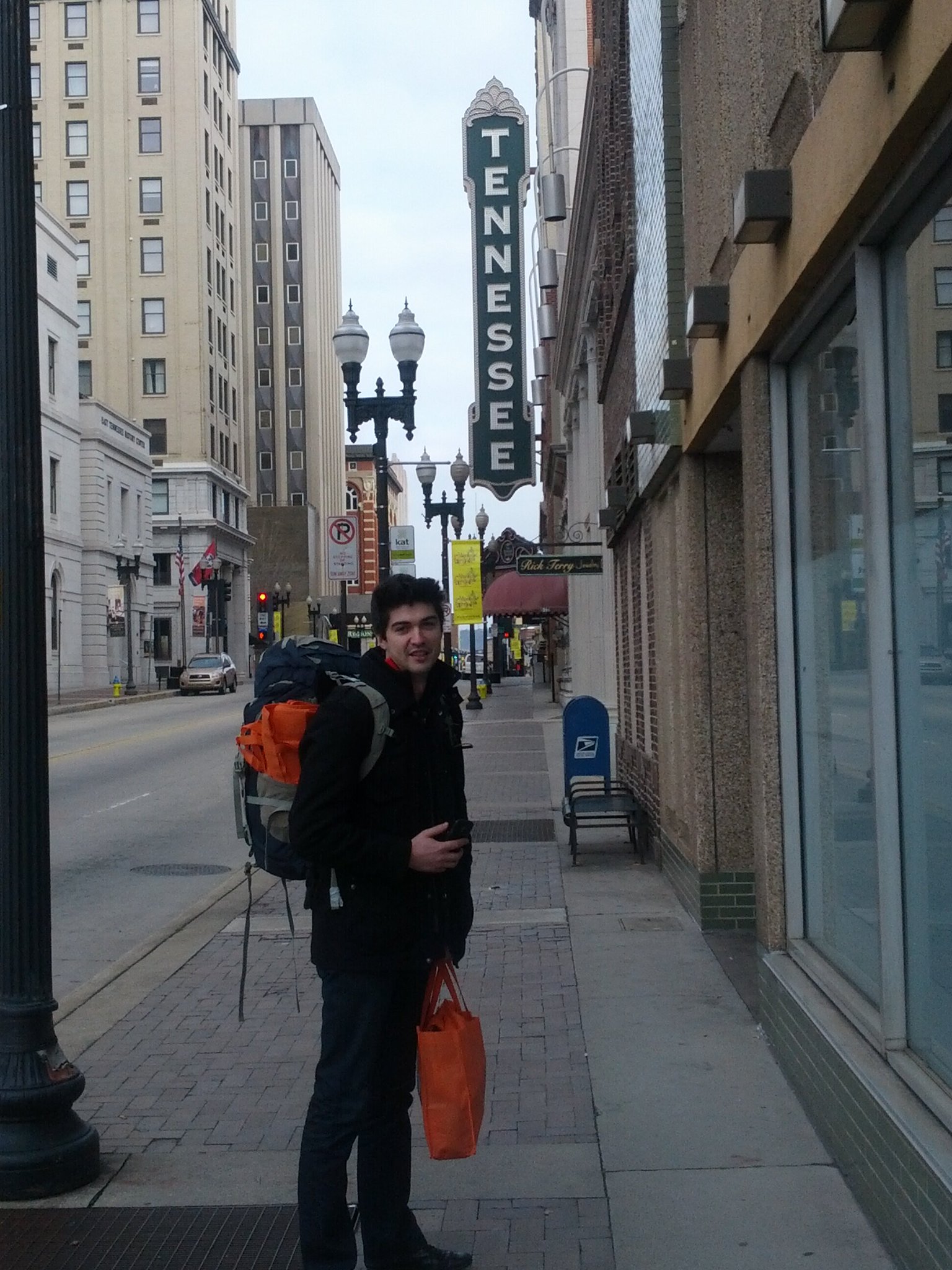 After some delicious southern breakfast at a local cafe we spent some time walking around exploring the city and then boarded our next bus, a Megabus to Nashville.
The drive to Nashville was absolutely beautiful and we got some great views of local scenery and some pretty road shots.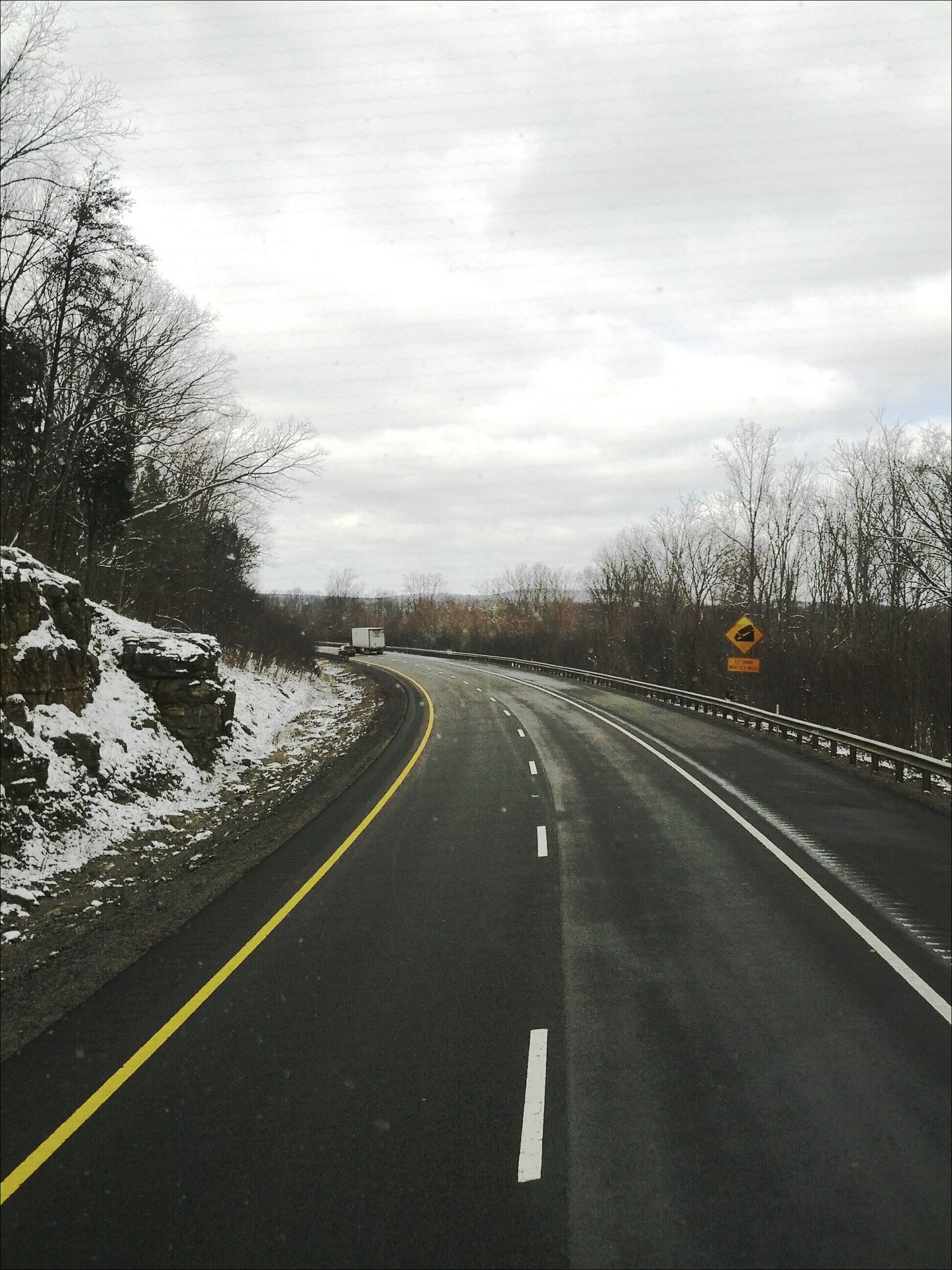 Nashville is a really fun city where music is felt everywhere. We had a great night going to the different bars on Broadway and in the Alley, all of which had live country music performers. There are no covers, drinks are super cheap and the music is top quality. It seems like everyone in this city is a country music super star! We had a great night and are now getting ready to head further south to Alabama, New Orleans and then on to Texas.